Sage 100 ERP
Formerly Sage ERP MAS 90 & MAS 200
Retail and POS Software Solution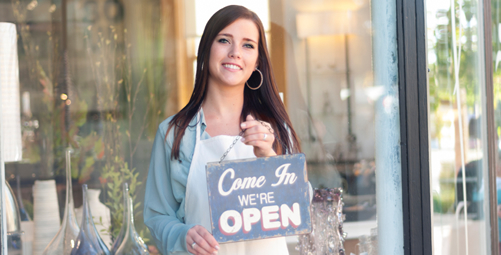 Combine Sage 100 ERP core accounting modules and distribution modules with AccuPOS Point of Sale for a complete, streamlined front-end to back solution for retail businesses and restaurants. Automatically update inventory quantities, process transactions for cash and credit customers, and update accounting data.
AccuPOS
AccuPOS Point of Sale Software is an Award Winning POS System and fully integrates with Sage 100 ERP to create a custom POS system. AccuPOS software is easy to learn and gives you control over your point of sale processing, improves speed, inventory management and provides user login security. AccuPOS Point of Sale touchscreen functionality can be combined with many devices including scales and scanning devises.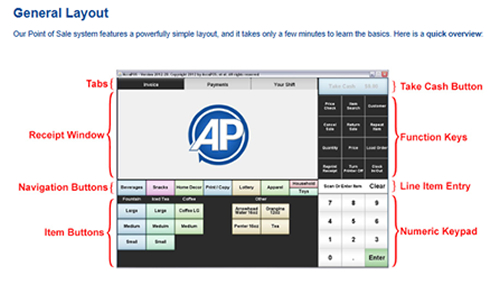 To learn more about AccuPOS, view these videos:
AccuPOS Bar Demo
AccuPOS Food Counter Service Demo
AccuPOS Restaurant Full Service Demo
AccuPOS Retail Demo
What Customers Say About AccuPOS
Inventory Management
the Sage 100 ERP Inventory Management module provides insightful data pertaining to the receipt of goods, the movement of goods within or between locations, the sale, removal or other disposition of goods, and the precise valuation and status of goods remaining in inventory at any point in time. Fully integrated with other Sage 100 ERP modules, Inventory Management is the cornerstone of an effective business management solution.
To learn more, download Sage 100 ERP Inventory Management Brochure
Purchase Order
Adding the Sage 100 ERP Purchase Order module to the Sage 100 ERP Job Cost software system organizes and streamlines the important task of ordering products, and helps you keep accurate records of these significant transactions. When the Purchase Order module is integrated with Accounts Payable, Inventory Management and Sales Order, you will have a comprehensive, fully integrated purchasing system allowing you to receive goods into Inventory Management and post invoices to Accounts Payable in one easy step.
To learn more, download the Sage 100 ERP Purchase Brochure
Sales Order
Sage 100 ERP Sales Order module gives you quick and accurate access to product availability, flexible pricing including special discounts, credit card limits and much more.
To learn more, download the Sage 100 ERP Sales Order Brochure