What Our Clients Say
Angler' Book Supply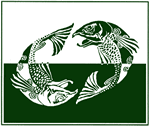 From the initial decisions about what modules we needed to purchase, to the data migration from our old system to Sage 100 ERP, and finally the training and implementation when we went live, Business Software Solutions' help was tremendous. They were up-front, to-the-point, and honest about what I needed and did not need. Business Software Solutions' help made the process of converting to a new accounting system much easier. MAS 90 immediately helped to operate my company more efficiently.
Mark Kenig, Owner
Angler's Book Supply
Eugene, Oregon
http://www.anglersbooksupply.com/about.phtml
Ashland Foods Cooperative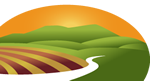 Business Software Solutions staff are great-problem-solvers, and also good listeners. Business Software Solutions works with us to meet our specific needs, even when they're not that common. They make Sage 100 ERP do everything we need it to do. We are three hours away from Business Software Solutions' office, but they work really hard to be accessible to us by phone and remote internet access, and I know they will come here if we need them to!
Christina Oliver, Financial Manager
Ashland Food Cooperative
Ashland, Oregon
http://www.ashlandfood.coop
DJ Financial

I had the pleasure of working with Business Software Solutions during my eight years as Controller for Romtec, Inc. Christy Pfleger was able to effectively and efficiently plan, train and implement Romtec's upgrade to its current version of Sage MAS 100 Software with minimal disruptions to our work flow. The operational results achieved with Christy's assistance surpassed my expectations. Now as a CPA in private practice, I recommend Business Software Solutions exclusively for clients that are ready to take the next step in financial management software.
Dan Jones, CPA
DJ Financial
Roseburg, Oregon
http://www.danjonesfinancial.com
Equipment Roundup Manufacturing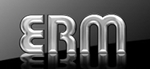 Business Software Solutions helped us switch to Sage 100 ERP from Solomon. Christy Pfleger was absolutely wonderful during the conversion. She is patient, extremely helpful and very thorough. I highly recommend her and Business Software Solutions.
Diane Beattie, Accounting
Equipment Roundup Manufacturing
Vancouver, Washington
http://equipment-roundup.com
Starfire Lumber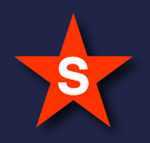 I have worked with Christy Pfleger of Business Software Solutions from the initial setup of our MAS 90 accounting program in 2003. Her knowledge of Sage 100 ERP and how it interacts with different operating systems and software has impressed me. Each problem we have experienced with our Sage 100 ERP system has beeb corrected in a timely manner. I would recommend, without hesitation, Christy and Business Software Solutions to new and old users of Sage 100 ERP.
Rob Thomas, Secretary-Treasurer
Starfire Lumber
Cottage Grove, Oregon
http://www.starfirelumber.com
Yala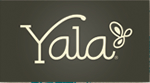 We had the extreme pleasure of working with Christy Pfleger of Business Software Solutions to implement Sage 100 ERP. Christy was able to guide us through the process to a very successful conversion and implementation. Christy did a great job of assessing our company's needs. Christy could see that we needed to improve our operations by getting our on‐line orders to flow directly from our web sites into Sage 100 ERP without our office staff having to type in the orders. We are also able to upload to our web sites our up‐to‐date inventory quantities. At the end of each day, we are able to download our customers' shipping tracking information from MAS 200 and upload it to our websites. We use Sage Processing to obtain credit card preauthorization for sales order before shipping. Orders that we take at trade are upload into Sage 100 ERP at the completion of each show. With Christy's training, help and suggestions, we have been able to use Sage 100 ERP to the fullest to help our business become more efficient.
Larry Morgan, CFO
Yala
Ashland, Oregon
http://www.yaladesigns.com
Links to a few of our clients
Colson & Colson General Contractors
Salem, Oregon
Colson & Colson General Contractor's mission is to lead the industry by building high-quality, energy-efficient retirement residences uses Sage 100 ERP Advanced (formerly MAS 200) and Sage Fixed Assets.
http://www.colson-colson.com/
Grants Pass Clinic
Grants Pass, Oregon
Founded in 1949, a multi-specialty medical group dedicated to providing high quality health care using Sage 100 ERP
http://www.grantspassclinic.com
Mid Columbia Bus Company
Pendleton, Oregon
Provides transportation to 41 School Districts, 5 Charter and 1 Headstart Programs uses Sage 100 ERP
http://www.midcobus.com
Mountain Western Log Scaling and Grading Bureau
Roseburg, Oregon
Formed in 1950 to provide third party scaling services to the timber industry uses Sage 100 ERP and Sage Fixed Assets
http://http://www.solsgb.com/
Professional Underground Services, Inc.
Eugene, Oregon
Providing Horizontal Directional Drilling, fiber optic installation, and a full range of sitework and utility installations uses Sage 100 ERP
http://professionalunderground.com
SEIU Local 503, Oregon Public Employees Union
Salem, Oregon
SEIU Local 503 represents 55,000 workers in Oregon uses Sage 100 ERP and Sage HRMS
http://www.seiu503.org
Superior Athletic Club
Medford, Oregon
Fitness facility in the Rogue Valley uses Sage 100 ERP
http://superiorathletic.com