Sage 100 ERP
Formerly Sage ERP MAS 90 & MAS 200
Manufacturing Software Solution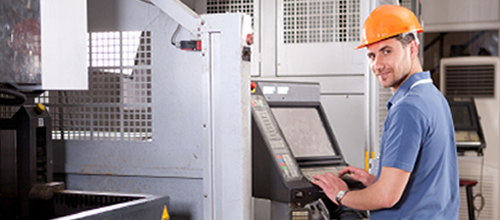 Combine Sage 100 ERP core accounting modules with the manufacturing software modules, Inventory Management, Bill of Materials, Work Order, Bar Code, Material Requirements Planning, Purchase Order, Sales Order, and Shipping, for a complete, flexible, feature-rich and efficient manufacturing software system..
Inventory Management
The heart of the Sage 100 ERP manufacturing software modules, the Sage 100 ERP Inventory Management module provides insightful data pertaining to the receipt of goods, the movement of goods within or between locations, the sale, removal or other disposition of goods, and the precise valuation and status of goods remaining in inventory at any point in time. Fully integrated with other Sage 100 ERP modules, Inventory Management is the cornerstone of an effective distribution or manufacturing solution.
To learn more, download Sage 100 ERP Inventory Management Brochure
Bill of Material
Sage 100 ERP Bill of Materials allows you to easily track the components and miscellaneous charges that make up your finished items and assemblies. It also gives you accurate and informative reports detailing bill structures, component requirements and production history, and provides unlimited revision capability - up to 99 levels are supported. The Bill of Materials module also includes a unique Bill Options feature, which allows products to be customized directly from sales orders. Designed to accommodate the after-the-fact recording of production, the component items used are automatically relieved from inventory and the finished products are automatically received into inventory. You can also control production costs with the Engineering Change Control feature.
To learn more, download Sage 100 ERP Bill of Material Brochure
Work Order
Sage 100 ERP Work Order module is the cornerstone of the manufacturing software solution. It lets you issue work orders, develop schedules, track costs and maintain complete control of the manufacturing process. Providing complete control over the manufacturing process and the ability to see up-to-the-minute, work-in-process information, Work Order is particularly well-suited for companies engaged in assemble-to-order, engineer-to-order or make-to-order processing. Used in conjunction with Bill of Materials, all of the required paperwork to move the job through the shop can then be generated from each work order, including travelers, dispatch sheets and operation tickets.
To learn more, download the Sage 100 ERP Work Order Brochure
Bar Code
Sage 100 ERP Bar Code module lets your warehouse staff record bar coded items to a handheld devise - a handy tool for inventory counts, and for verifying quantities and items shipped or received.
To learn more, download the Sage 100 ERP Bar Code Brochure
Material Requirement Planning
Sage 100 ERP Material Requirements Planning (MRP) module of the manufacturing software solution helps ensure that you have sufficient amounts of materials on hand at all times. It simplifies work processes, eliminates purchasing and scheduling problems, and allows purchasing and production managers to plan more effectively. MRP looks at demand based on open sales orders and projections, and also reviews supply based on inventory stock levels and open purchase orders. Combining this information with product build times and lead times, you can produce reports that advise the purchasing manager on orders that need to be placed, revised or canceled.
To learn more, download the Sage 100 ERP Material Requirement Planning Order Brochure
Purchase Order
Adding the Sage 100 ERP Purchase Order module to the Sage 100 ERP manufacturing software system organizes and streamlines the important task of ordering products, and helps you keep accurate records of these significant transactions. When the Purchase Order module is integrated with Accounts Payable, Inventory Management and Sales Order, you will have a comprehensive, fully integrated purchasing system allowing you to receive goods into Inventory Management and post invoices to Accounts Payable in one easy step.
To learn more, download the Sage 100 ERP Purchase Brochure
Sales Order
Sage 100 ERP Sales Order module gives you quick and accurate access to product availability, flexible pricing including special discounts, credit card limits and much more. You can also automatically generate invoices and print daily backorder reports. StarShip shipping system and the Sage 100 ERP Credit Card Processing module integrate with Sales Order to provide instant history of online purchases and shipping entry.
To learn more, download the Sage 100 ERP Sales Order Brochure
Shipping
Shipping by SmartLink enables an automated efficient, streamline process, saving time, and eliminating errors. Your customers are provided with automatic email notification of the date of shipment, packing slip, and a link to the carrier's tracking number.
To learn more, download the Sage 100 ERP Shipping Brochure