Sage 100 ERP
Formerly Sage ERP MAS 90 & MAS 200
Accounts Payable Expense Distribution Tables
Using Sage 100 ERP Accounts Payable Distribution Tables will speed up invoice data entry and efficently allocate expenses.
From Accounts Payable/Setup/Accounts Payable Options select the Entry tab:
Check the Enable Expense Distribution Tables checkbox.
Check the Allow Total Distribution to be Less Than 100 Percent checkbox and Accept.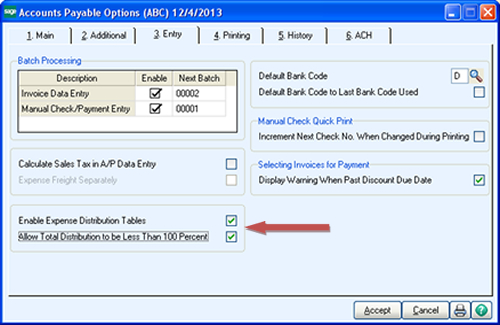 Next, setup the Expense Distribution Tables from Accounts Payable Setup, Expense Distribution Table Maintenance: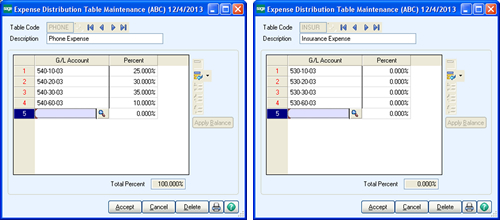 During Accounts Payable Invoice Data Entry, select the Exp. Distribution Table to use the tables.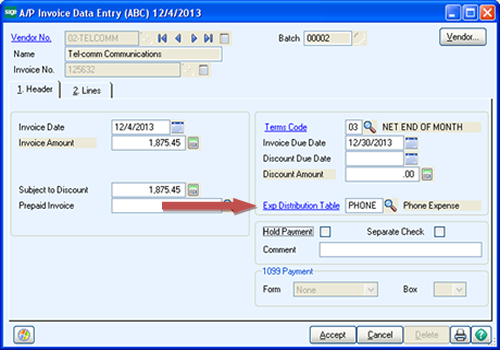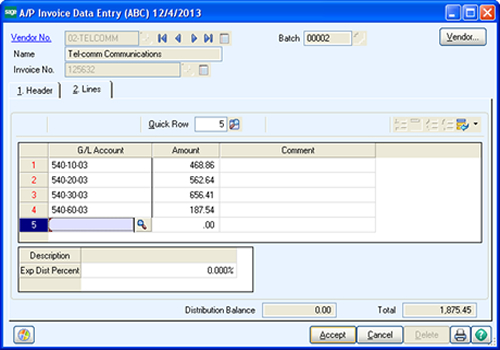 Example of Expense Distribution Table setup with 0%.